How to Perform a Factory Reset
This article will provide directions on how to perform a factory reset on your RealWear Navigator 500 series device.
A device may need to be returned to the original factory settings in some situations. This is often done when a device is no longer in use, being shared with another party, or if instructed by Support during device troubleshooting.
By performing a factory reset, you will lose all data stored on the device. We recommend backing up all your data before performing a factory reset.
1. From any screen, say, "MY CONTROLS"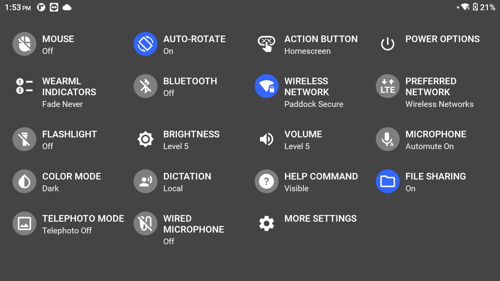 2. Say, "MORE SETTINGS"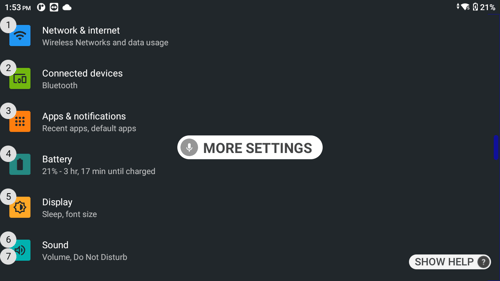 3. Say, "PAGE DOWN" until you see "System"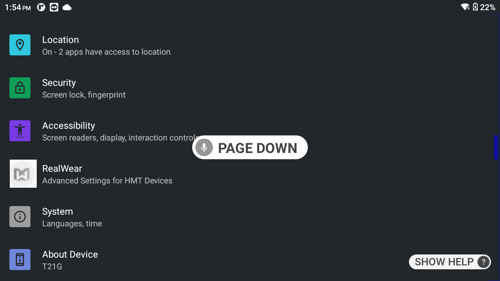 4. Say, "SYSTEM"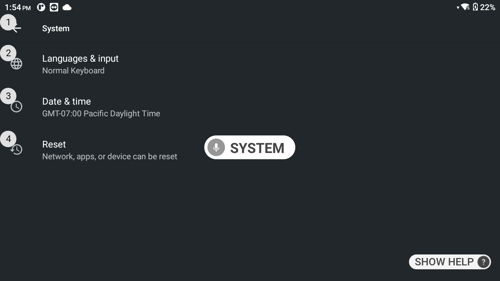 5. Say, "RESET"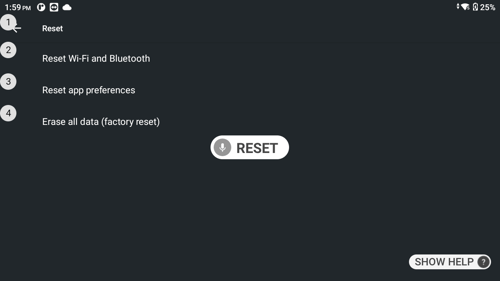 6. Say, "ERASE ALL DATA FACTORY RESET" or "SELECT ITEM 4"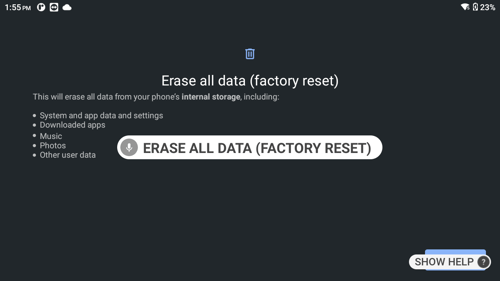 7. Say, "RESET DEVICE"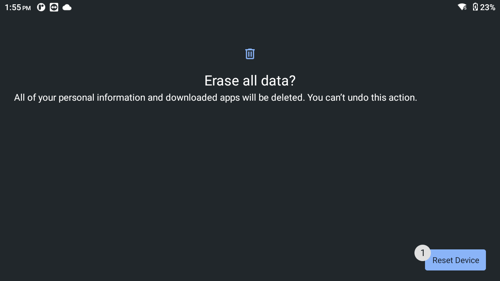 Note: Performing a factory reset will erase all the data from your device's storage.
Need help backing up your data? Read the article on Manual Data Backup & Storage.
8. Confirm you want to proceed by saying "RESET DEVICE" once again
The device will restart and the introduction video will begin playing on the device. You'll need to reconfigure the device after a factory reset.
To configure the device, follow the directions for Remote Web Browser Configuration or download the RealWear Companion App from the Google Play Store or the Apple App Store.