Introducing the RealWear Head Mounted Tablet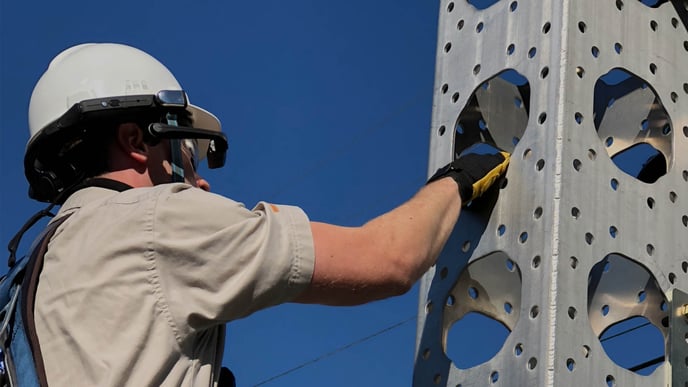 The RealWear HMT-1 is the world's first hands-free Android™ tablet class wearable computer for industrial workers.
The RealWear HMT-1 provides the foundation for Connected Worker programs.
Use it in wet, dusty, hot, dangerous and loud industrial environments.
A fully rugged head-mounted device, it optionally snaps into safety helmets or attaches to bump caps and can be used with safety glasses or corrective eyewear.
The high-resolution micro display fits just below your line of sight and views like a 7" tablet. It's an industrial dashboard: there when you need it and out of your way when you don't.
The HMT-1 works with powerful software applications from our solution partners in four core categories, each optimized for completely hands-free voice control. That means no scrolling, swiping, or tapping – just simple voice commands.
Use it for remote mentor video calling, document navigation, guided workflow, mobile forms and industrial IoT data visualization.
HMT-1 Features
100% Hands free
Voice based operating system with local speech recognition in loud areas.
Powerful Audio
Integrated speaker and 3.5mm audio jack for use with hearing protection.
Unmatched Noise Cancellation
The HMT-1 uses four microphones and advanced algorithms to perform noise cancellation prior to voice recognition.
PPE Compatible
Designed to work with standard hard helmets, bump caps and safety glasses.
Full-Shift Internal Battery
Field swappable for continuous use.
Outdoor Display
Viewable in bright sunlight.
Water Resistant
IP66 – Protected against heavy seas or powerful jets of water.
Dust Tight
IP66 – Complete protection against the ingress of micro particles.
Shock Resistant
Resistant to 2 meter drops onto concrete from any angle.
Built Rugged
Fully operational from -20° C to +50° C.