The Zoom App says I need to update?
Recently the Zoom App update policy changed, this means users on RealWear Devices using the native Zoom app see a message that they need to update.
We've solved this with our own HandsFree for Zoom App, which is specifically built for RealWear Devices, using our Native WearHF software, enabling true HandsFree Zoom calling from your RealWear Device: find out more here.

However, if you have the native Zoom App applied through the RealWear App Catalogue, we've already solved this problem too. We've updated the App in our catalogue to the latest v5.12.6. Your device will update the app automatically the next time you turn it on and connect to the internet.
To see which version of the Zoom app you have, on your device
Say My programs
Say Settings
Say Apps & Notifications
Say Select Item 5
Say Page Down until you see Zoom
Say Zoom
Say Page Down
Say Advanced
Say Page Down
And the version number will be shown as below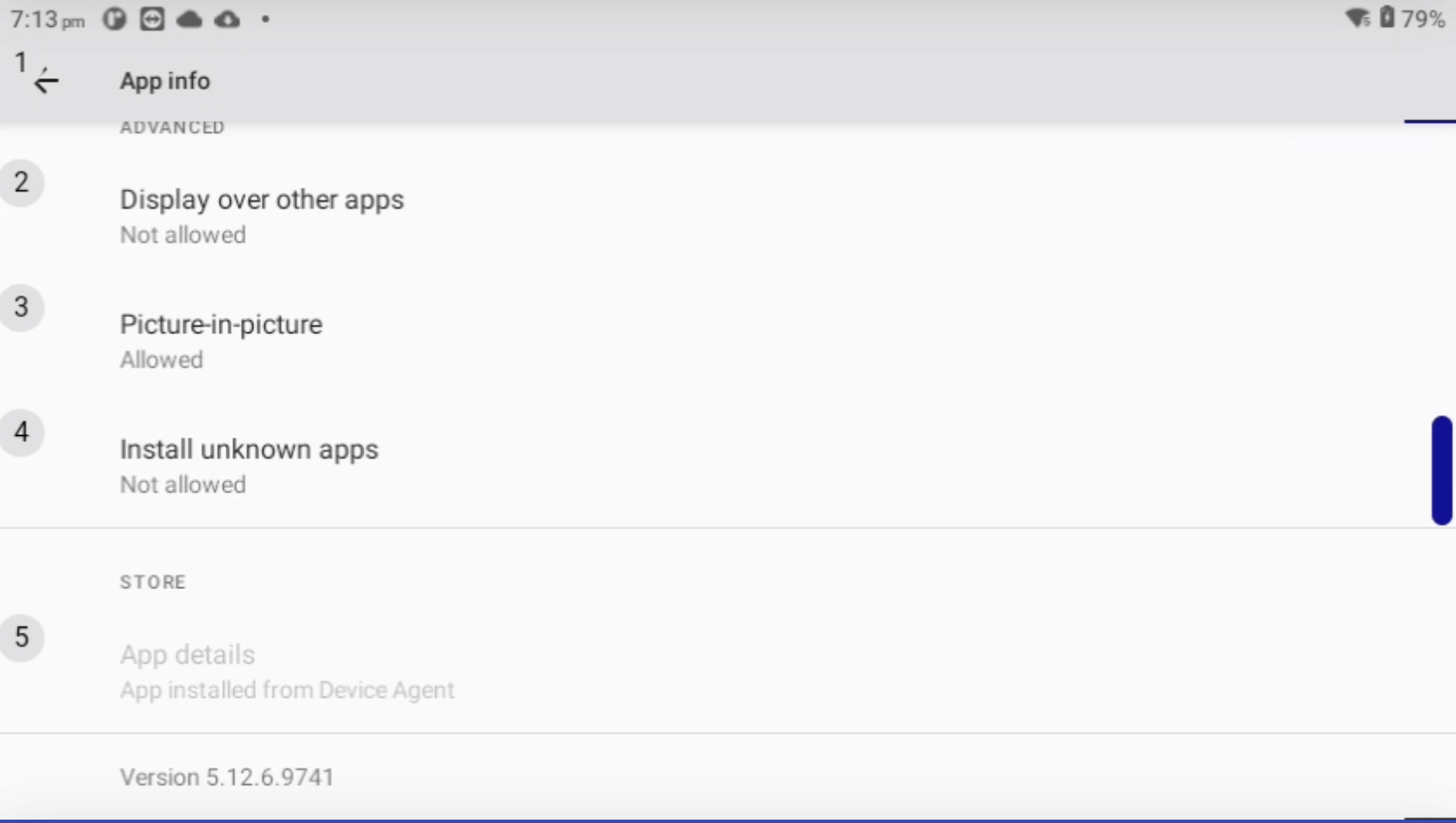 If your device hasn't updated automatically, please reboot the device and wait ten minutes, it should update. For further support, please contact support@realwear.com
To learn more about Zoom's Update policy please see the documentation here: https://support.zoom.us/hc/en-us/articles/8161905498893