RealWear Connect - Reporting Dashboard
The RealWear Connect Dashboard enables admins to see the requests made through RealWear Connect, their status, and details about the call.
You can view all calls per region, global, individual and the status of those calls. As an admin you can see how users are using RealWear Connect in your organisation.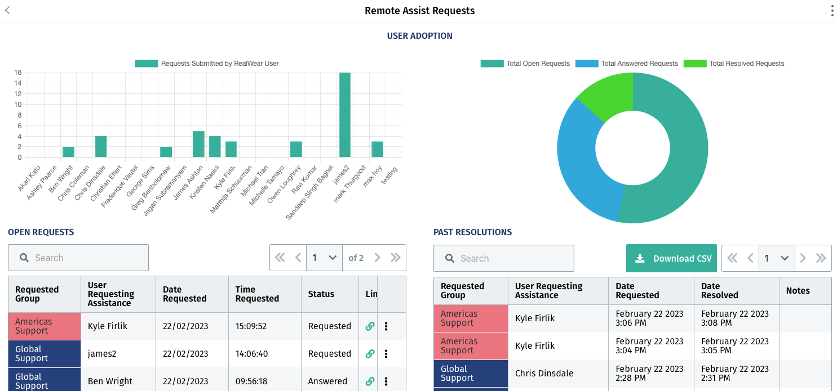 In the reporting view you can filter the data and export data as a CSV.