This tool allows you to update the WIFI settings in your QR code in a few easy steps. It works with any QR code that you have from a device registration service such as Microsoft Intune, SOTI, IBM or others.
Update December 2022: There are known issues with this web app and Safari / Mac OS Ventura.
Please use Firefox or Microsoft Edge to use this web app and ensure all QR codes are around 2000x2000px resolution.
Step one:
Head to your Realwear Cloud admin dashboard at https://cloud.realwear.com and click on the "Utilities" tab, then click MDM Tool.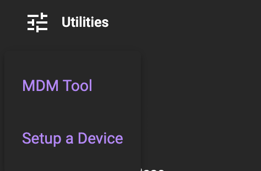 Once there, To get started, click on the "UPLOAD QR CODE" button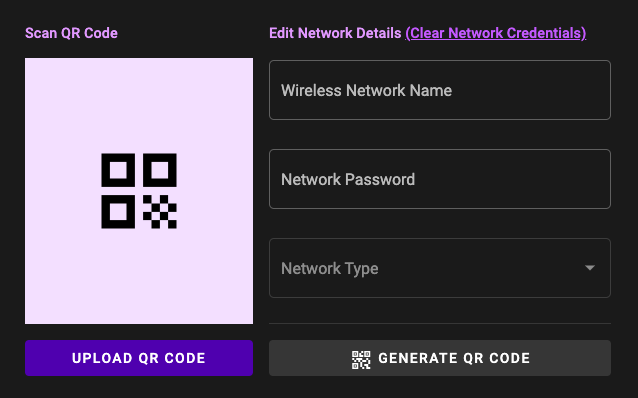 Step two:
Choose a file which includes a supported QR code within it, and open the file to upload it.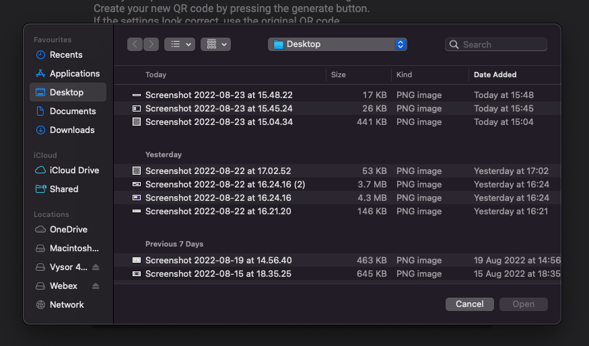 Step three:
Now that the QR code has been uploaded you can click in each of the fields and update the details for the following.
Wireless Network Name (SSID)
Network Password
Network Type (Security Type)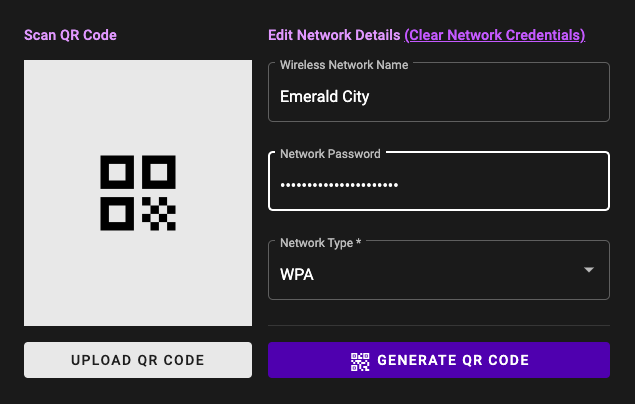 Step four:
Now that you have updated your network details click on the "GENERATE QR CODE" button.
This will generate your new QR code to be scanned with your Realwear device.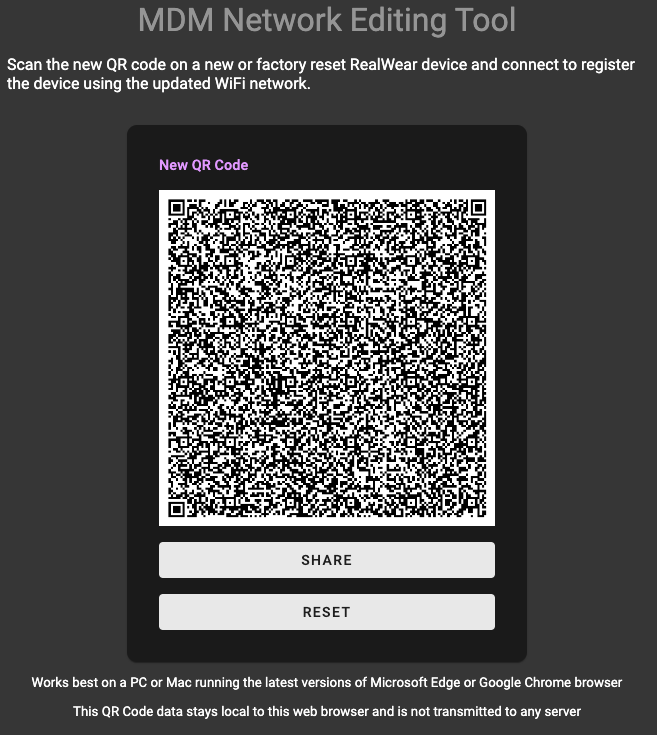 Step five:
Share the QR Code: Using the built in 'Copy to Clipboard' or download the QR code as an image.
The URL will remain static and can be used as many times as you like.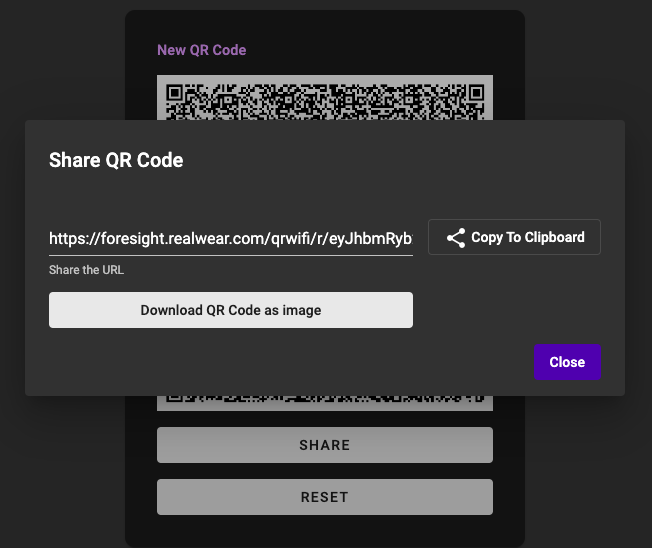 Step six:
You have now replaced the wifi SSID and password within your MDM enrolment QR code. Scanning this new QR code will continue your enrolment process, and will use the new wifi details you have set.
To continue you need to scan this QR code with your Realwear device.
To do this you need to navigate to the configuration tool on your device using the following commands.
"Navigate Home" (If not already on the home screen)
"My Programs"
"Configuration"
This will open the Configuration QR code scanner, once the QR is scanned your device will connect to the WIFI network you have updated to within the QR code.
You should now be connected to the WIFI as required. If you have issues please contact your workspace admin.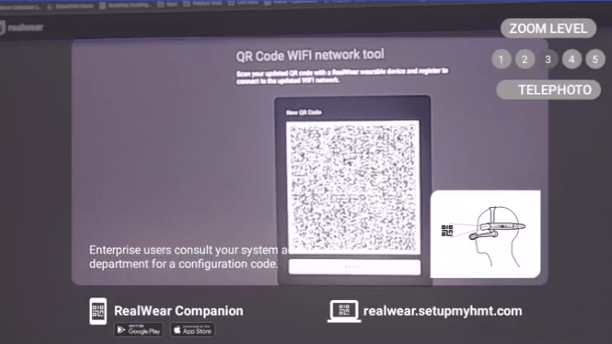 Notes
The RealWear MDM Network Editing Tool supports QR codes with null values in the Wifi credentials as well as those QR codes that do not have Wifi Credentials.
You have the option to clear the network credentials from a QR code, or add in your own if none are included.
Known Issues
On Mac OS Ventura 13.1 you are unable to upload a QR code and complete the update of a QR and are presented with a warning.
This is a know issue with this latest OS update from Apple.