How to Factory Reset your Navigator device using Recovery Mode
This article will explain how to factory reset your RealWear Navigator on-device.
In some cases, you might want to reset your RealWear Navigator device to its factory default state. There are two primary ways to do this: via software and via hardware. If you are unable to reset your device using the on-screen prompts, you might need to use Recovery Mode. This article will explain how to factory reset on-device.
Power off the device.


Press and Hold Power + Volume Up button for more than 6 Seconds and you should see the device screen going to the Dead Android/No Command screen
3. Press and hold the Power Button and Press Volume Up button once and release both buttons. This should take you to the following screen.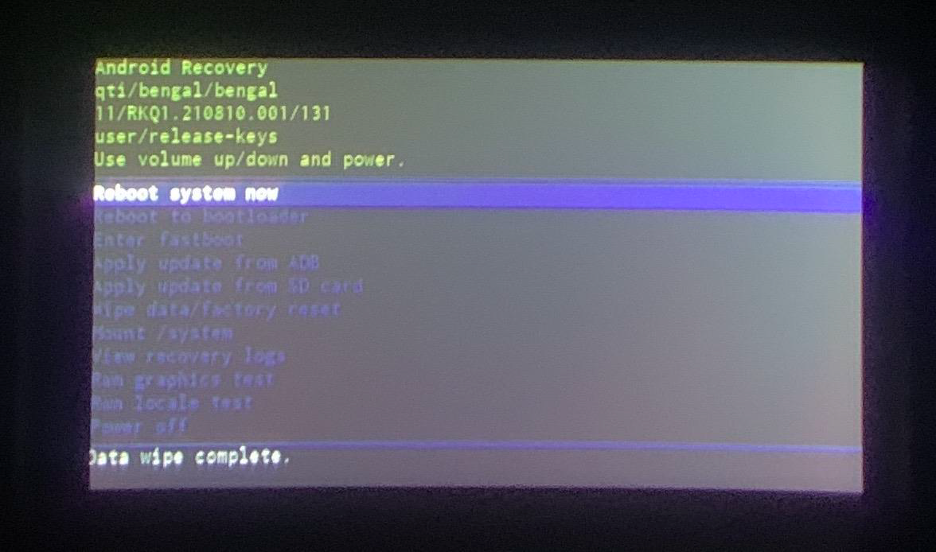 4. Use Volume Up/Down key to Highlight "Wipe data/factory reset"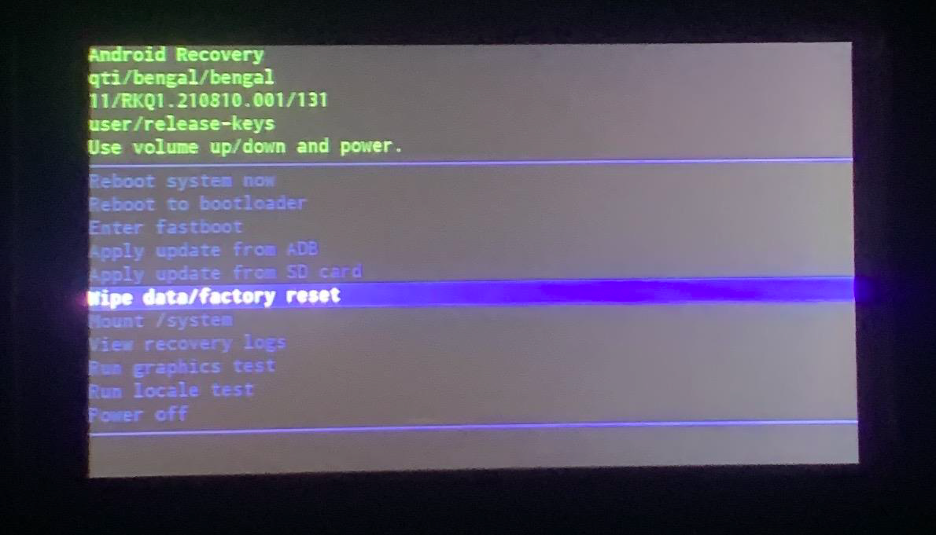 5. Once "Wipe data/factory reset" is highlighted, press the power button once to select. Using the volume Up/Down keys, highlight the "Factory data reset" and press Power button to select.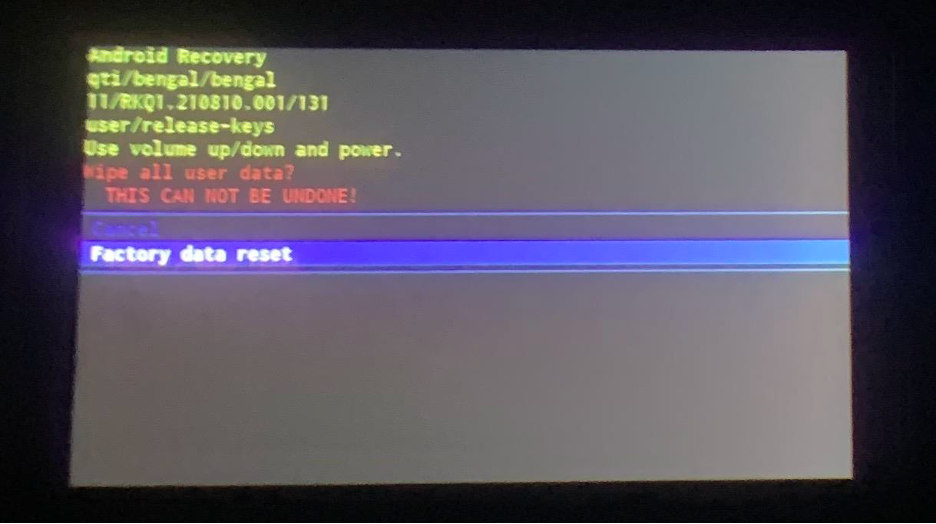 6. Once the factory reset is complete then select "Reboot System Now" this should reset your Nav 500 and take you to the setup screen.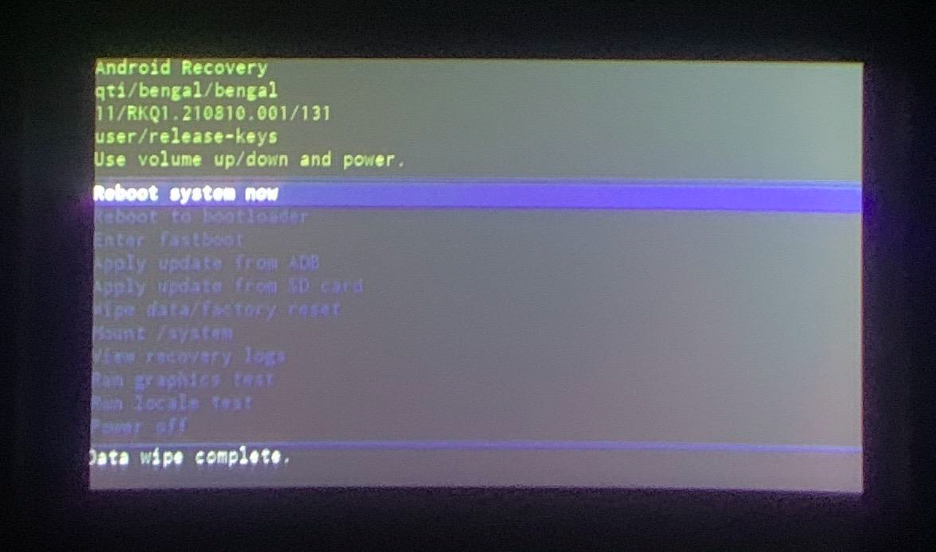 You can now setup the device as you would on initial usage. For more information on setting up your device, you can use RealWear Cloud, Setup My HMT, or RealWear Companion App to setup the device.