HandsFree for Zoom FAQ
This is an FAQ for the HandsFree for Zoom app.
** Please note HandsFree for Zoom has updated to v2.1.0 and is available from the RealWear App Marketplace here: https://marketplace.realwear.com/app/com.handsfreezoom.app **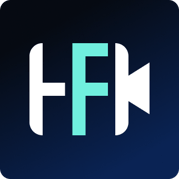 The Zoom app on my personal device allows me to do some things that I can't do with HandsFree for Zoom on my RealWear device. Why is that?
Not all features are included at this time. RealWear is constantly reviewing options and striving to enhance the user experience.
Can I log into HandsFree for Zoom with my Zoom account?
No, but adding this feature is being investigated for future releases.
Can I host a call from my RealWear device?
No. Users can join a call but cannot host a call from a RealWear device.
I already have the Zoom app installed on my RealWear device. Do I still need HandsFree for Zoom?
HandsFree for Zoom was built specifically for RealWear devices and designed around control using voice commands. Users should experience a simpler and more intuitive Zoom experience on their RealWear device using the HandsFree for Zoom app.
What type of security does the app provide?
The HandsFree for Zoom app leverages the same E2E encryption available in the native Zoom app.
Did Zoom develop this app?
HandsFree for Zoom was developed by RealWear and reviewed and endorsed by Zoom.
Does HandsFree for Zoom work with Zoom for Government?
No, HandsFree for Zoom doesn't work with a Zoom for Government call, but this is something we're looking into.