Error When Adding a Device
If you try to add a device and receive an error message that says, "Serial Number already entered. Contact your administrator", you must send an email to RealWear support for assistance.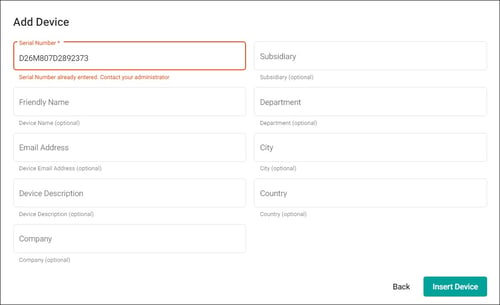 Compose an email to support@realwear.com and include the following information:
Enter "[FS2 Error] Serial Number Already Entered" in the Subject line.
Enter the following information in the email body:

A brief description of your issue.
Your Foresight workspace name.
Your RealWear device serial number.